It is the theme throughout the seminar: "Implementation of the Strategy for Trade and Investment Cooperation between Vietnam – Northern Territory in particular and Australia in general" has been organized by the Vietnam Association of Foreign Invested Enterprises (VAFIE) in collaboration with the Northern Territory – Vietnam Business Council (NTVBC) on 27/07/2022 in Ho Chi Minh City.
Especially, the Seminar welcomed the representatives of the Ministry of Planning and Investment, Ministry of Labor, Invalids and Social Affairs, Consulate General of Australia, AusCham VN, Northern Territory Government (online), NTVBC (online), … along with nearly 100 enterprises and investors in the supply chain of construction, tourism, agricultural products … who are interested in investment cooperation opportunities with the Northern Territory in particular and Australia in general.
Opening remarks of the Seminar, Mr Nguyen Mai – Chairman of VAFIE emphasized that Vietnamese businesses need to capture the opportunity that has never been as favorable as now to promote trade and investment cooperation with Australia in general and Northern Territory in particular. VAFIE has submitted a report to the Prime Minister proposing to make "the Strategy for Trade and Investment Cooperation between Vietnam and Northern Territory" a part of "the Enhanced Economic Engagement Strategy between Vietnam and Australia" in steering the development cooperation between the two countries.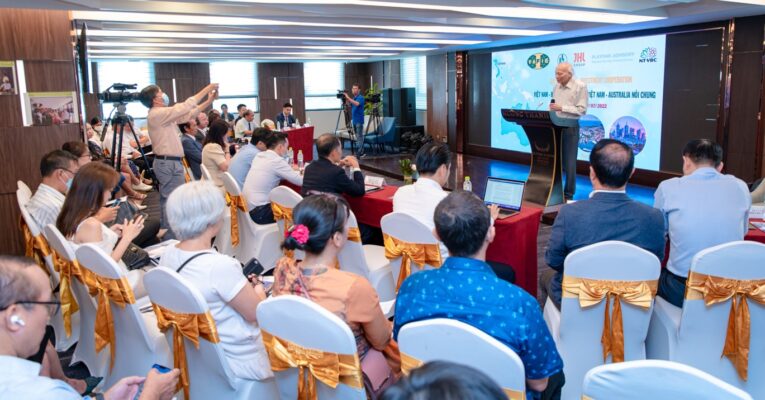 The Vietnamese Australian speaker – Mr. Nguyen Ngoc My – Vice Chairman of VAFIE cum CEO of Representative Office in HCMC – Chairman of Vabis Group, who has been the pioneer in promoting a series of trade and investment cooperation activities between Vietnam and Northern Territory since 2013, said "based on the world changes in the recent trend, Vietnamese businesses are having a great advantage to invest in Australia through the Northern Territory Gateway". Recently, the Northern Territory Government has issued the International Engagement Strategy 2022-2026, in which Vietnam is ranked in the top 06 high priority countries for trade and investment cooperation.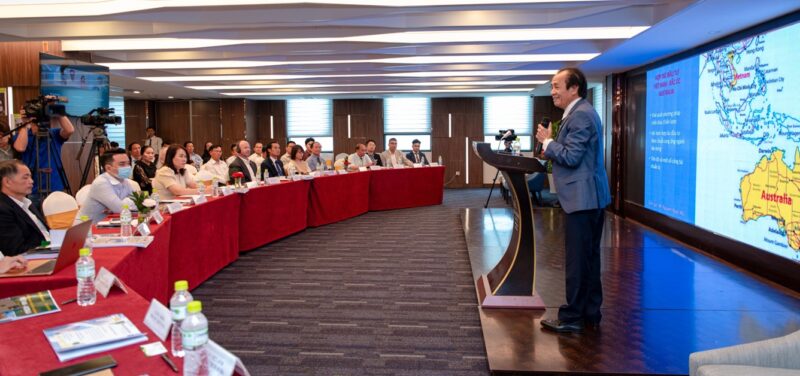 The Seminar also introduced a comprehensive supply chain investment approach, taking the construction industry as a pilot model first, then based on the experiences ad lessons learned there will then improve and apply to the supply chains of tourism, agricultural products, etc. Accordingly, the Vabis Group Ecosystem in Australia includes a wide range of small businesses in the construction industry supply chain (architecture, design, subcontract for construction and supply of equipment, materials, building materials, interior and exterior decoration, supervision consultancy, project management, …) will cooperate with JHL Group in Vietnam to train and supply highly skilled labors to Australia for this pilot model. Businesses, investors and employees participating in the model will be supported by the Playfair Advisory with legal and financial procedures in Australia. VAFIE set the target that by the next 12 months there will be at least 10 businesses together with 100 skilled labors able to do investment business and work in Australia.
In order to meet the needs of businesses and investors interested in exploring investment in Northern Territory in particular and Australia in general, VAFIE has periodically organized business trips to Australia for market research, business matching, and golf tour combination with departure schedule at the end of each month.
At the seminar, there was also the ceremony of handing over the seal of VAFIE Representative Office in Ho Chi Minh City and announcing the decision to establish VAFIE Golf & Business Club, thereby assigning Mr. Nghiem Quoc Hung – Chairman of JHL Group to be the Head of the Club.
During the seminar, the speakers received a lot of questions from a large number of businesses and investors related to business investment conditions, tax rates, skilled standards, welfare for new immigrant workers, technical regulations on building materials, .. and other technical barriers that Vietnamese businesses and workers need to overcome to succeed in the Australian market.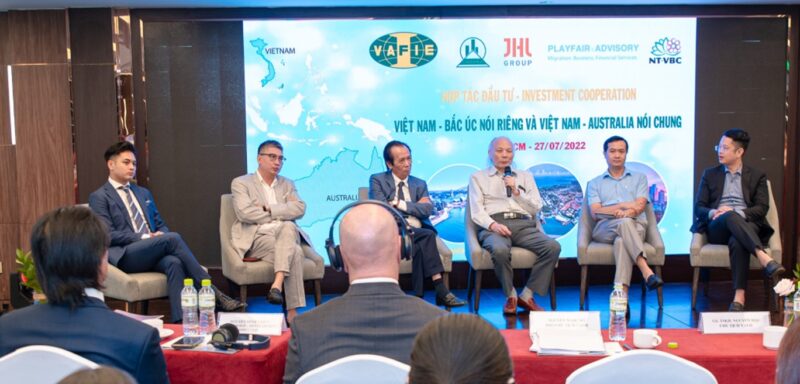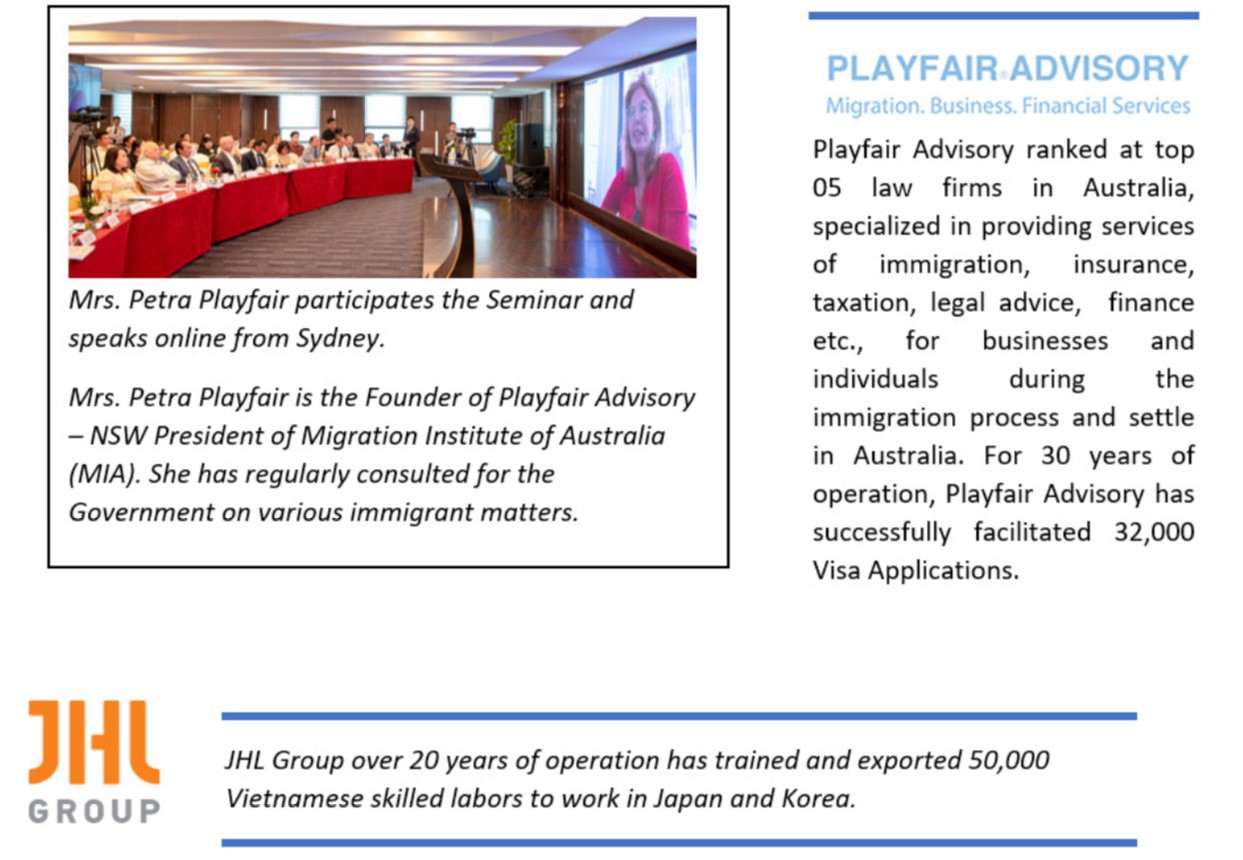 VAFIE REP.OFFICE IN HCMC