Click here to download Strategic Profile for Investment Cooperation between VN-NT
On April 16, 2022, the Vietnam's Association of Foreign Invested Enterprises (VAFIE) held the launch of its Representative Office in Ho Chi Minh City. VAFIE was established in 2003 under the Ministry of Planning and Investment as a non-profit to protect the legitimate rights and interests of its members, contributing to the promotion of foreign and Vietnamese investments. This ultimately will promote Vietnam's image to the world.Notable organizations and leaders present at the launch included former leaders of ministries and central authorities, leaders of provincial departments from Ho Chi Minh City, the Highland Southeast and Mekong Delta provinces, Auscharm Vietnam, Northern Territory – Vietnam Business Council (NTVBC), companies and business associations throughout Vietnam. In addition, participants also included Ambassador Nguyen Quoc Cuong, former Deputy Minister of Foreign Affairs, former Chairman of the State Committee on Overseas Vietnamese.
VAFIE's Representative Office in Ho Chi Minh City is expected to play a bridging role between FDI enterprises and investors who have an interest in overseas investments. The Representative Office will work closely with policy makers to help remove obstacles and solve bottle-neck problems for interested parties while doing business in Vietnam as well as abroad.At the launch ceremony, Prof. Dr. Nguyen Mai, Chairman of VAFIE, appointed Mr. Nguyen Ngoc My as the Head of VAFIE Representative Office in Ho Chi Minh City and also as Vice Chairman of VAFIE. Dr. Nguyen Anh Tuan, Permanent Vice Chairman of VAFIE, Editor-in-Chief of Investor Magazine, awarded certificates to members present at the event.
At the ceremony, Mr. Nguyen Ngoc My provided a broad overview of the organizational structure of VAFIE's Representative Office in HCMC. The structure consists of the Head of the Representative Office who is of the highest responsibility to the Standing Committee of the Association, and to the law for the entire operation of the Representative Office. The Advisory Board consists of high-level and experienced policy makers who have the duty to provide comments on strategic issues to the Standing Committee of the Association. There is also a Secretariat and a Consutant Partnership Board.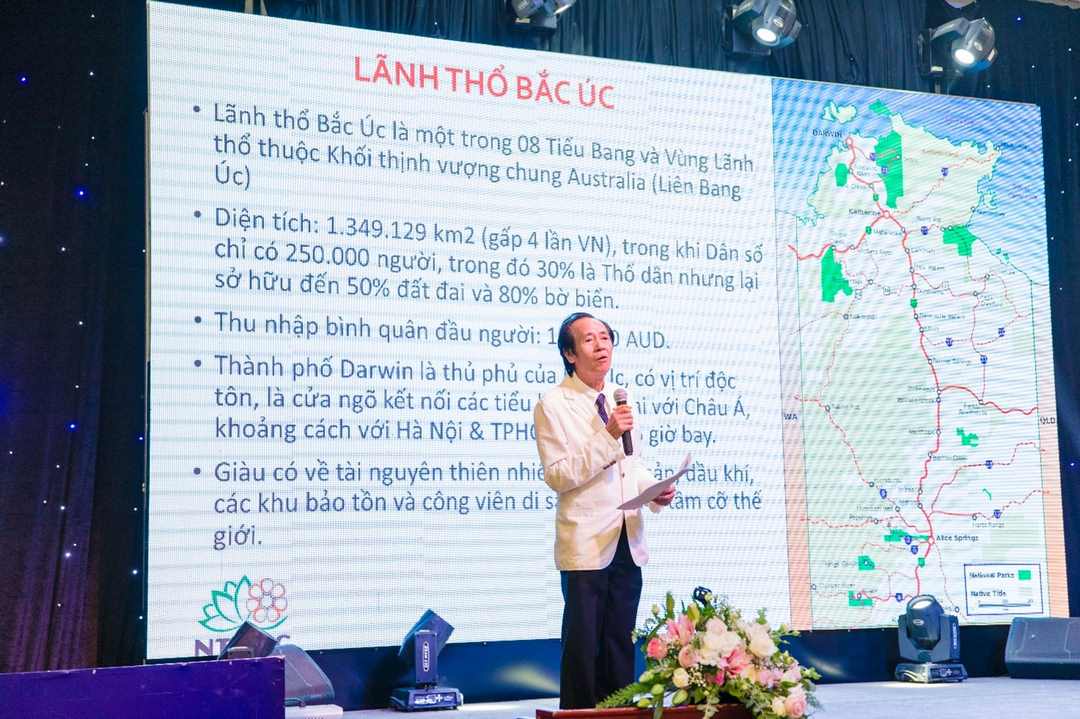 VAFIE working with NTVBC to promote investment cooperatio between Vietnam and the Northern Territory of AustraliaWhen mentioning Australia, people often think of Canberra, Sydney or Melbourne, but according to Mr. Nguyen Ngoc My, in terms of strategic geographical location, the capital Darwin of the Northern Territory of Australia plays a very important unique strategic role in trades as it is the closest gateway connecting Asia to the rest of Australia. Over the past 20 years, Vietnam-Australia two-way trade relations have grown by an average of 8.6 per cent per year, much faster than Australia's overall trade growth (5.8 per cent). With Vietnam's desire to be deeply integrated with the world economy, including Australia, VAFIE is aiming to balance the interests between Vietnam and The Northern Territory (NT) of AustraliaAccording to Mr. Nguyen Ngoc My, the NT's labor and investment market are still very large, especially Darwin. The demand for highly skilled workforce is of a priority and is needed to support long-term working conditions. Besides the shortage of skills, NT also has a great demand for construction supplies and materials to develop its economic infrastructure, which is Vietnam's advantage.Mr. My commented that the promotion of trade and investment cooperation between Vietnam and NT is an initiative at the local and business levels for deploying the Australia – Vietnam Enhanced Economic Engagement Strategy, which was recently released on the 21st of December 2021 by the governments of Australia and Vietnam.Based on the strategic and planning documents, which the Northern Territory Government has issued in recent years, VAFIE has agreed with NTVBC to focus on a number of cooperation priorities between Vietnam and Northern Territory as follows: agriculture and processing; construction; tourism; vocational training and human resource development; As stated in the NT 10-year Infrastructure Plan, the total investment for infrastructure is estimated at over $50 billions. Vietnam can help NT reduce construction investment costs by providing building prefab components and materials. Darwin has the advantage of sea transport which allows vessels from Vietnam to dock in this city within 05-06 days.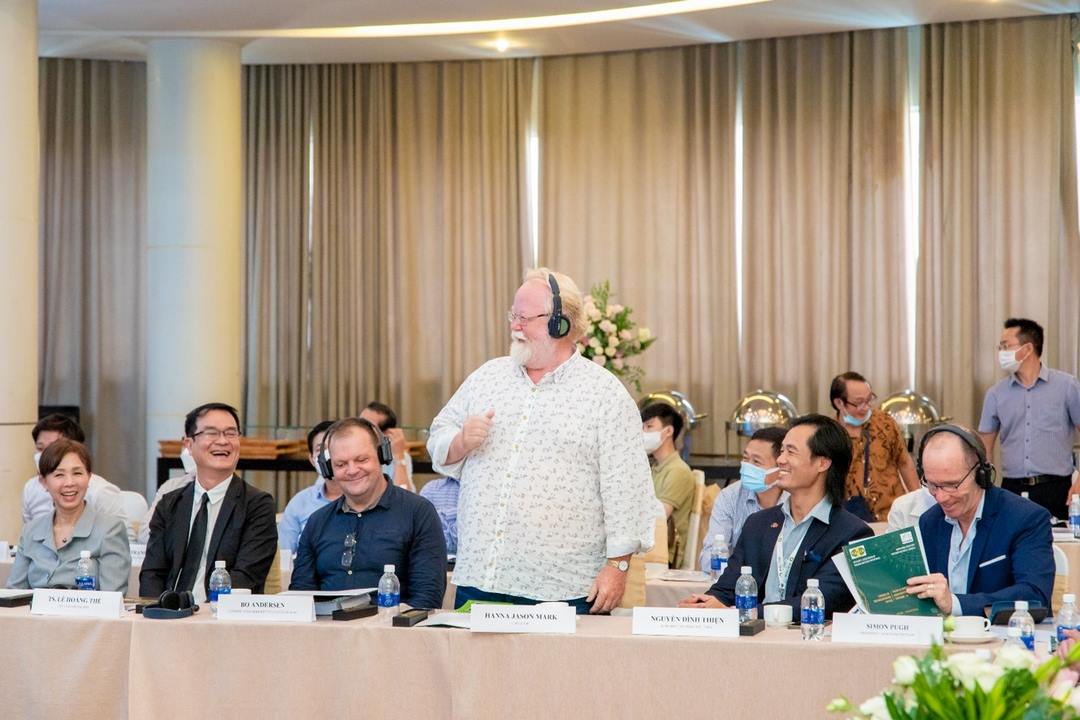 According to Mr. Hanna Jason Mark – CEO of NTVBC, NT has aboriginal culture, many landscapes and golf courses. NTVBC and VAFIE via VABIS Group and its Tourist company (VOTOUR) plan to launch golf tours to promote business connections for its members via the Ho Chi Minh City – Darwin – Sydney route. The first study tour is expected to start by the end of May 2022.
Mr. Nguyen Ngoc My – Chairman of VABIS Group (Overseas Vietnamese in Australia) came back to invest in Vietnam since 1992. Mr. My has a high level of enthusiasm and experience in connecting trade, business cooperation and development investments between Vietnam and the Northern Territory of Australia. Since 2013, he has been a pioneer in promoting the import of live cattles from NT to Vietnam. Consecutively from 2015-2019, as Chairman of NTVBC, he has served as a bridge to organize many delegations for many agencies from the Central level to the provinces of Vietnam, for business visits, market research, and investment opportunities in doing business in the Northern Territory of Australia.
CLICK ON THE PICTURE TO SEE MORE PHOTOS
[ngg src="galleries" ids="1″ display="basic_slideshow" gallery_width="1000″ autoplay="0″]