On the afternoon of July 4, in Darwin, the capital of the Northern Territory of Australia, the Vietnam Business Association in Australia (VBAA) in collaboration with the Vietnam Trade Council in Northern Australia (NTVBC) had a working session with the Delegation. of Ba Ria – Vung Tau province (BRVT) and a number of businesses from Vietnam and Australia to promote cooperation in the fields of trade, investment and education.
The delegation of BRVT province was led by Mr. Nguyen Hong Linh – Member of the Party Central Committee, Secretary of the BRVT Provincial Party Committee, and members of the delegation also attended, including Mr. Tran Van Tuan – Vice Chairman of the province; Ms. Bui Thi Dung – Director of Department of Industry and Trade, Mr. Tran Van Cuong – Director of Department of Agriculture and Rural Development, Mr. Le Huu Hien, Deputy Director of Department of Foreign Affairs. On the VBAA side, there were Mr. Tran Ba ​​Phuc – Member of Central Committee of Vietnam Fatherland Front, Chairman of VBAA; Lawyer Do Gia Thang – General Secretary of VBAA; NTVBC's representative was Mr. Nguyen Ngoc My – Chairman and Mr. Peter McQueen – General Secretary.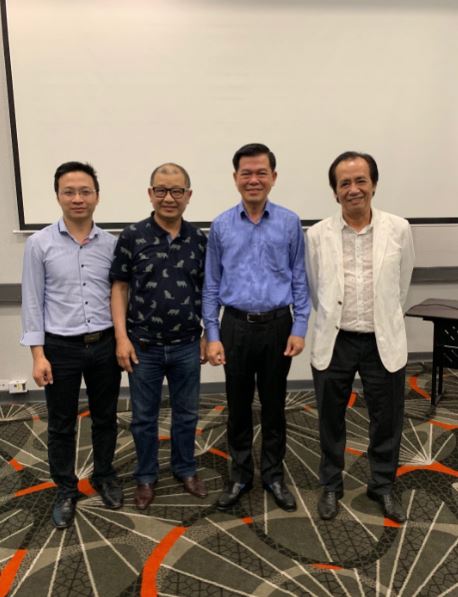 During the meeting, the parties discussed cooperation opportunities between businesses in Northern Australia and BRVT province as well as discussed the high-quality vocational training process for local workers in BRVT province in Northern Australia, especially especially in the field of restaurant management, hotel and tourism.
According to Mr. Nguyen Ngoc My, the demand for skilled labor in the Australian market and especially in the Northern Territory is very large. Northern Australia has an area 3 times larger than Vietnam but the population is only 250,000 people. The local government is hoping to increase the population size to 500,000 in the coming years. Mr. My sees this as an open opportunity for Vietnamese students and workers to come to North Australia to study and work. That is also the reason why Mr. My invested in establishing VABIS Hong Lam Vocational Training School in BRVT province with the desire to bring Australian training experiences to Vietnam as well as introduce opportunities for study and vocational training in Australia. for Vietnamese youth. Some of the school's former graduates have now settled in Australia with a stable salary of around $60,000/year. He added that international students who come to Australia to study have the opportunity to work 20 hours a week, with an income of about $500 to $600, which is quite enough for them to cover living and studying costs here.
On behalf of VBAA, Mr. Tran Ba ​​Phuc welcomed the high-ranking delegation of BRVT province to have visited and worked with the Vietnamese business community in Australia. Mr. Phuc affirmed that the Vietnamese community living in Australia is a strong community with over 320,000 people, excluding Vietnamese born in Australia. In addition, every year, about 29,000 more Vietnamese students come to study in Australia, contributing significantly to the continuous growth of the Vietnamese community in this country. 2018 marks the 45th anniversary of Australia-Vietnam diplomatic relations, and the governments of the two countries have signed to upgrade the relationship to a strategic partnership level, a solid testament to the comprehensive development of the relationship. between two countries. In the economic field alone, the total two-way import and export turnover in 2018 reached over 10 billion Australian dollars (about 7 billion USD), of which Vietnamese goods into Australia accounted for 60% of the total import and export turnover. two-way, contributing significantly in terms of increasing exports and foreign currency revenue for Vietnam.
Mr. Phuc said that VBAA currently has more than 300 members who are Vietnamese entrepreneurs in Australia and nearly 100 cooperative members who are businessmen in Vietnam who have a cooperative relationship with Australia, VBAA has acted as a bridge for businesses in Australia. Vietnamese businesses in the country with potential businesses in Australia and have made a lot of contributions to activities on connection, exchange and trade promotion between businesses in Australia and Vietnam. The Association regularly cooperates with localities of Vietnam to carry out local promotion activities in Australian states to introduce the strengths of localities, find new markets for Vietnamese businesses to consume. goods in Australia. Therefore, Mr. Phuc suggested the relevant agencies of BRVT province to coordinate with VBAA to jointly organize trade promotion and publicity activities about BRVT, especially in areas where the province has strengths such as industry and technology. industry, tourism and logistics services.
Mr. Nguyen Hong Linh, Member of the Party Central Committee, Secretary of the BRVT Provincial Party Committee, introduced four focuses in the province's priority development orientation, which are (1) Developing environmentally friendly industry, attracting investment selective investment to meet local sustainable development needs in the fields of oil and gas exploitation and petrochemicals, supporting industries. (2) Developing logistics services with a focus on Cai Mep – Thi Vai deep-water port with the capacity to receive over 200,000 tons of super-heavy transport ships. (3) develop tourism services, through improving the quality and quantity of local tourism products. (4) Developing high-tech agriculture with the goal of creating high-quality product lines to serve domestic and export needs.
Mr. Linh said that BRVT is very interested in developing relations with Australia and its states and territories. In recent years, BRVT province has continuously organized delegations to work with the governments of Australian states and territories with the goal of promoting cultural, social and economic cooperation activities. between BRVT and localities in Australia. In the field of education, BRVT province supports training cooperation activities between schools of BRVT and Northern Australia to ensure high-quality human resources to serve the economic development needs of these two localities.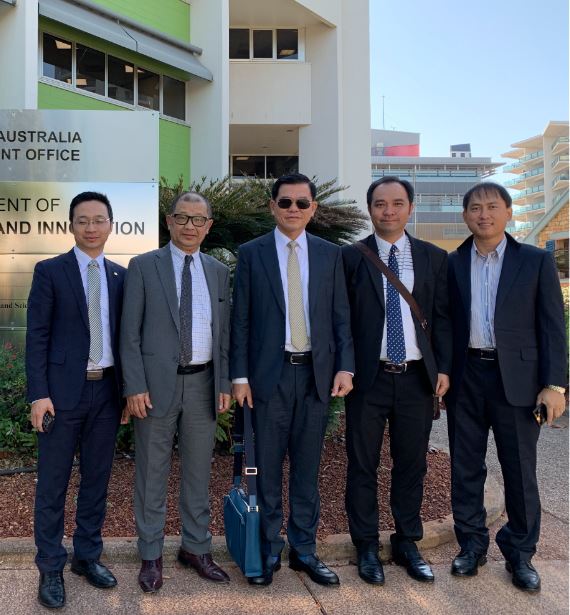 On July 5, 2019, the delegation of BRVT province will have a working session with the government of the Northern Territory of Australia. Vietnam Australia Business Newspaper will continue to inform readers about the upcoming working sessions of the BRVT Provincial Delegation in Australia.
Nguồn: https://doanhnhanvietuc.com/tinh-ba-ria-vung-tau-xuc-tien-quan-he-hop-tac-voi-doanh-nghiep-bac-uc/